Positive Training for Positive Results
Pets Pets Pets offers professional dog obedience training service in Califon. Sadly our in store training services are currently suspended due to Covid19. Please feel free to stop in for training tips & tricks!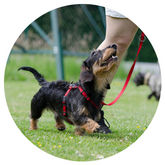 Beginner Training
Beginner training for pets is necessary. Dogs aim to please, so with these beginner methods and strategies, they will give your pet's chances to make you delighted. Our training courses start with the conventional sit, stay and come. But as your pet dog developments, we offer much more tough demands that are supplied in our various other programs! These are developed to maintain your pet engaged and on their toes.


Behavior Modification
Here at Pets Pets Pets, we specialize in dog behavior modification. Canine behavior modification is where we alter existing dog habits. This consists of yet is not restricted to training in or customizing leash etiquette, eating, pet dog resource guarding, barking, splitting up anxiety, leash lunging, leash hostility, dog-on-dog aggression, and also pet to human aggression.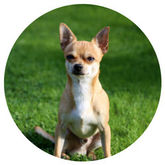 House Breaking & Potty Training
House training your puppy has to do with uniformity, perseverance, and positive reinforcement. The objective is to impart excellent practices and also build a caring bond with your pet.
Experts advise that you begin home training your puppy when they are between 12 weeks and 16 weeks old. Then, they have adequate control of their bladder and also bowel movements to learn to hold it. With Pets Pets Pets's expertise, we offer you the tools and strategies to best residence train your new furever friend.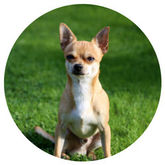 Puppy Training
Registering in puppy classes before three months of age can be an superb means of enhancing training, reinforcing the human-animal bond, as well as mingling puppies in an setting where danger of disease can be lessened. In general, puppies can start puppy socialization courses as very early as 7-8 weeks old. Puppy socializing courses use a safe as well as well organized means of socializing pups as well as quicker boost their responsiveness to requests. Early and also sufficient pup socializing as well as programs of positive pet training can go a long way to stop habits problems as well as enhancing bonding in between human beings and pet dogs. While the initial 3 months is one of the most crucial puppy socializing duration in a puppy's life, proprietors of young puppies that have actually passed this landmark are strongly urged to remain to socialize their puppies to as many people, pet dogs, and areas as practical.

Come visit our pet supply store in Califon, NJ specializing in quality food, treats, and supplies for cats, dogs, small pets, fish and reptiles.