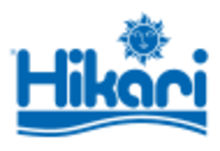 Pets Pets Pets is proud to carry Hikari in Califon, New Jersey. Our proprietary and extensive cleansing and sterilization process offers unsurpassed quality with live-food-like color and superior nutrition as a result of our Bio-Encapsulated Multi-Vitamin gut-loading technology. Our products offer whole animals, not pieces common with other brands and our unique freezing process helps us give you as close to live food as humanly possible. If you want a treat for your aquatic pet that not only tastes good but is good for them too, look no further than Bio-Pure®!
Frozen
Mega-Marine Algae
Jumbo Blood Worms
Clam On A Half Shell
Jumbo Mysis Shrimp
Spirulina Brine Shrimp
Omega Brine Shrimp
Okanagan Lake Freshwater Mysis Shrimp
Come visit our pet supply store in Califon, NJ specializing in quality food, treats, and supplies for cats, dogs, small pets, fish and reptiles.